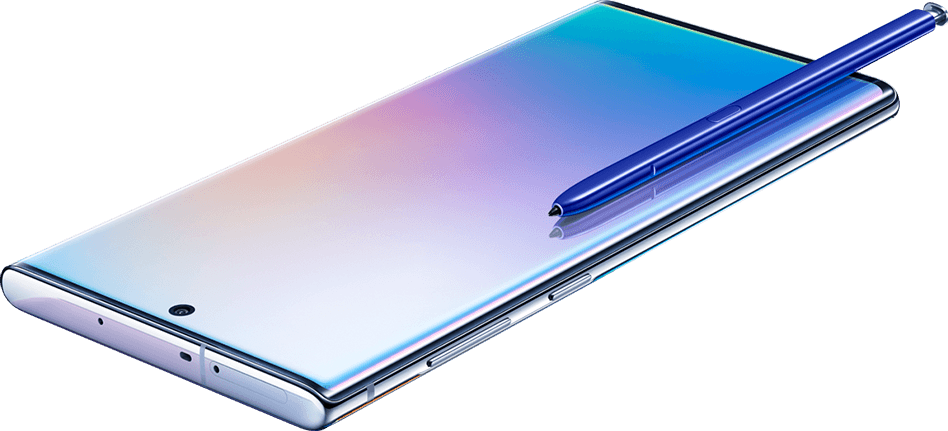 Introducing next-level power
With Galaxy Note10 and Note10+ we've designed a mobile experience that's like a computer, a gaming console, a movie-tech camera, and an intelligent pen, all in one device
DESIGN
More screen, less interruption
Form, touch, and gesture combine to create a completely new experience
STYLEDesigned to be as beautiful as it is powerful
Power now comes in two sizes
The effortless, ergonomic grip and lightweight build set a new standard for smartphone design.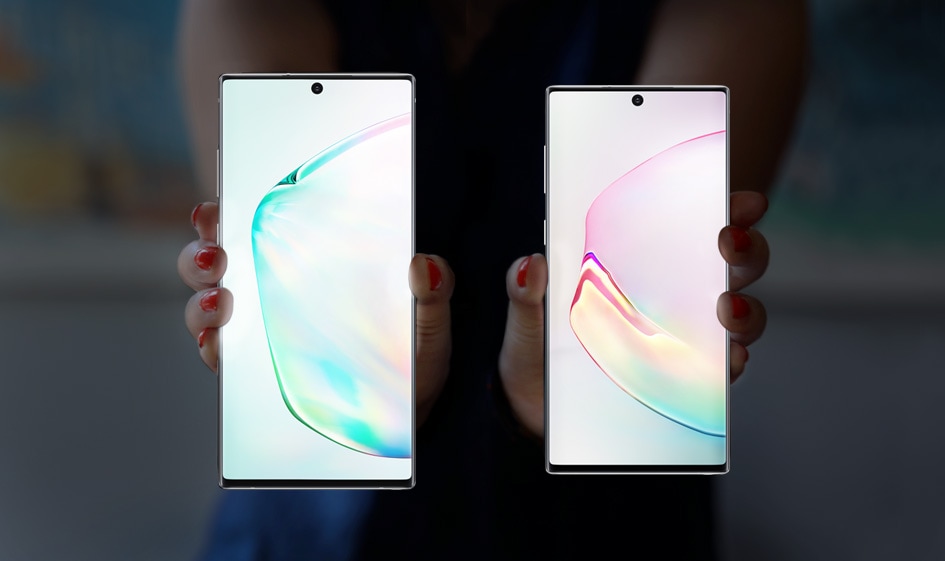 6.8″INFINITY-O DISPLAY
498PPI
196gWEIGHT
6.3″INFINITY-O DISPLAY
401PPI
168gWEIGHT
Colors inspired by lightChoose from a range of bold and vibrant hues. Made of durable Gorilla Glass 6, the polished glass material catches the light, creating a futuristic, premium aura.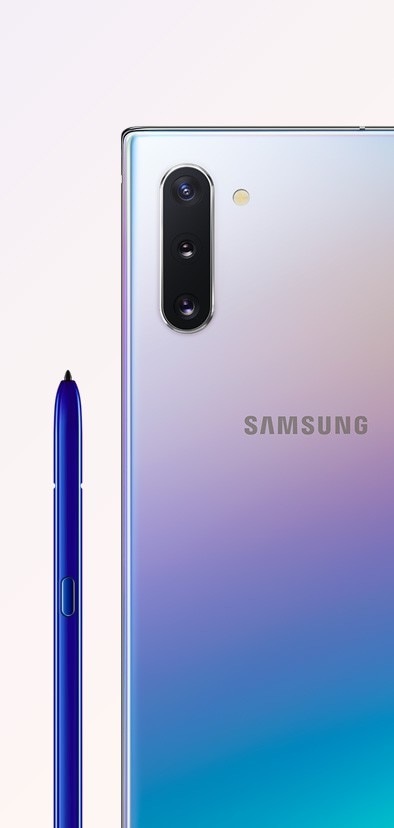 slide1:Galaxy Note10 plus camera and S Penslide2:Galaxy Note10 plus thin designslide3:Galaxy Note10 plus S Pen holster
*Actual color may differ from image due to lighting. Color and model availability may vary by country or carrier.
One UI helps you focus on what matters mostUsing Galaxy Note10 and Note10+ feels like second nature. Our intuitive, sophisticated One UI interactions are built to give you a simple Galaxy experience.
Go to One UI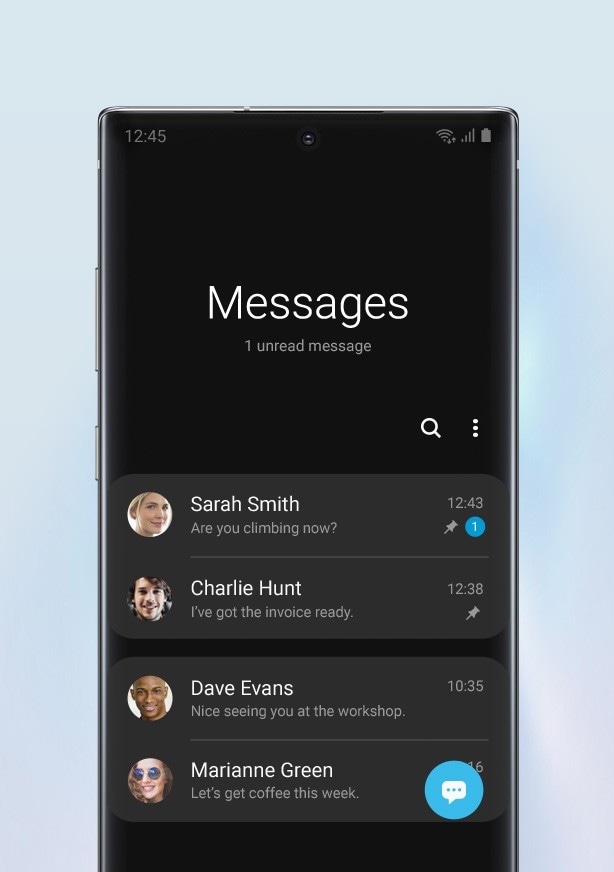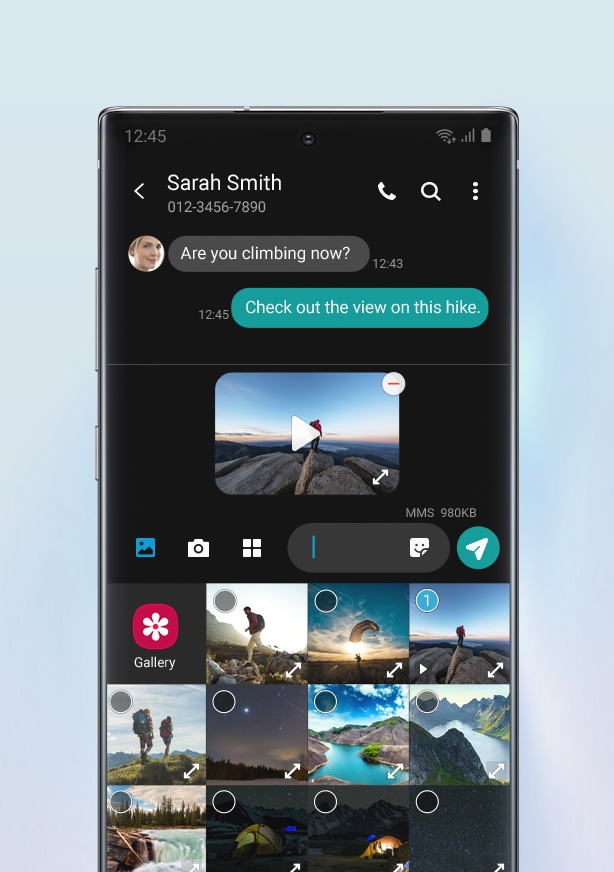 DISPLAYA cinematic screen in the palm of your hand
On-screen Ultrasonic Fingerprint scanner for vault-like securityHidden within the screen is the Ultrasonic Fingerprint scanner. It pulses to detect the 3D ridges and valleys of your fingerprint for invisible security.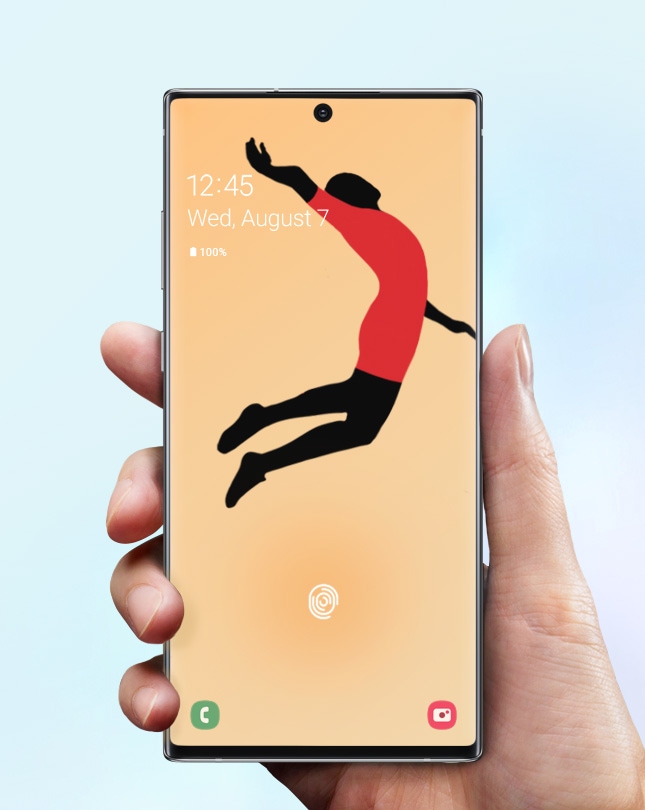 Infinity-O Display creates an uninterrupted viewThe front camera is tiny and discreetly positioned to minimize interruptions onscreen. And with bezels pushed way back, we've given you a truly epic view.
DYNAMIC AMOLEDEngineered from the pixel up for brilliant color, tone, and comfort
A cinema-grade viewing experience on mobileEnjoy a cinematic experience whether outside in bright daylight or in the dark. It's HDR10+ certified with Dynamic Tone Mapping for playback with tone and contrast true to how it's intended to be seen, so watching HDR10+ content on YouTube is vivid and exciting.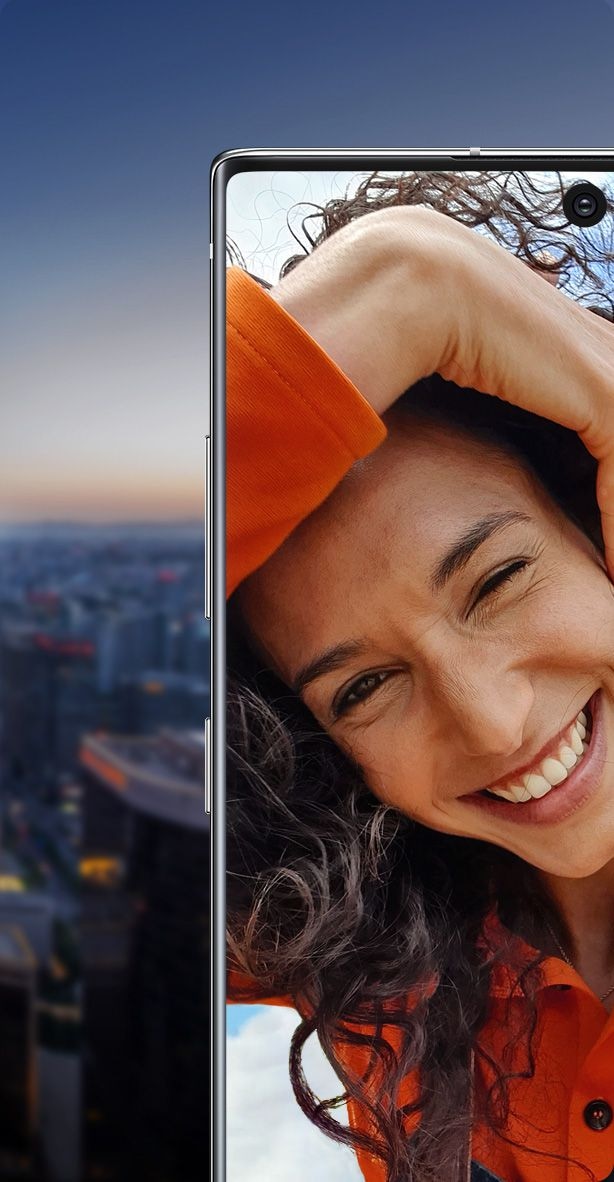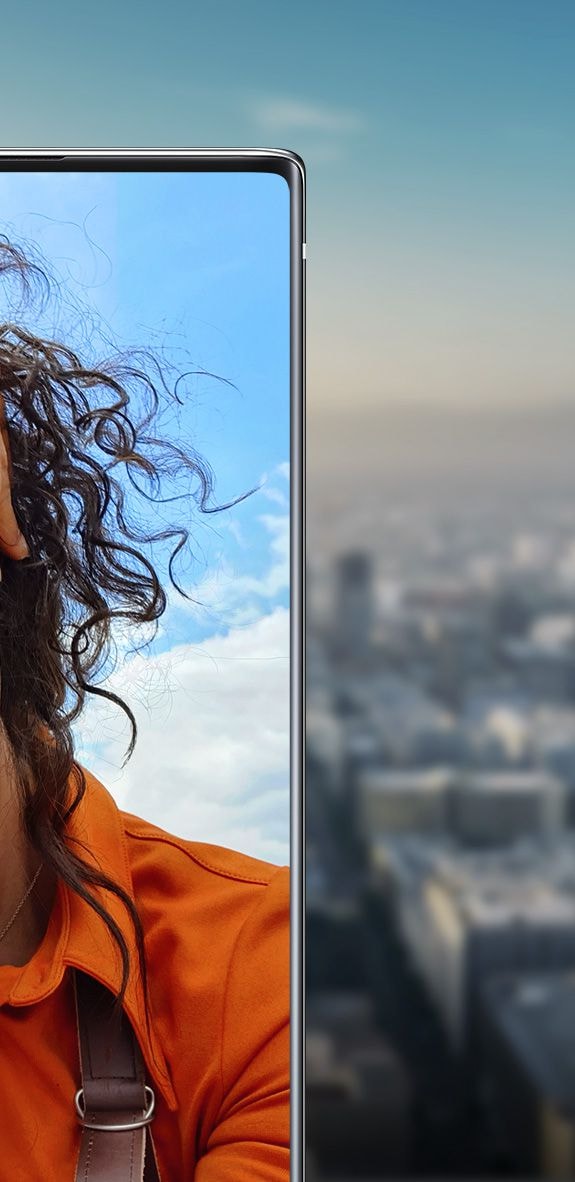 *The Dynamic AMOLED display on Galaxy Note10 and Note10+ received the certification from VDE Germany for 100 percent Mobile Color Volume in the DCI-P3 color range, which means your images aren't washed out and you'll get unbelievably vivid colors regardless of differing levels of brightness. The display can achieve peak brightness of up to 1200 nits, improving the contrast between dark and light aspects of digital content for a more brilliant picture quality, with a 2,000,000:1 contrast ratio to make the mobile experience more immersive.
Eye comfort display reduces eyestrain without sacrificing color
The display lessens eyestrain and sleep disturbance by reducing harmful blue light at the pixel level, without compromising color.
*TUV Rheinland, a globally recognized certification institute, awarded Galaxy Note10 and Note10+'s display the Eye Comfort Certification based on its ability to drastically reduce the harmful effects of blue light. This certification can be found on www.tuv.com with the ID 1419071436.
PACKAGEAll you need is in the box
You're good to go with all the essentials
Unbox what you need to start your Galaxy Note10 and Note10+ experience right, like new Type-C earphones and spare S Pen tips.
*Actual components, including cover, protective film, and USB Connector may not be available depending on the model you purchase or the country or region you live in. Excluding cover, white components only available with white devices and all other device colors will receive black components in box.
PERFORMANCE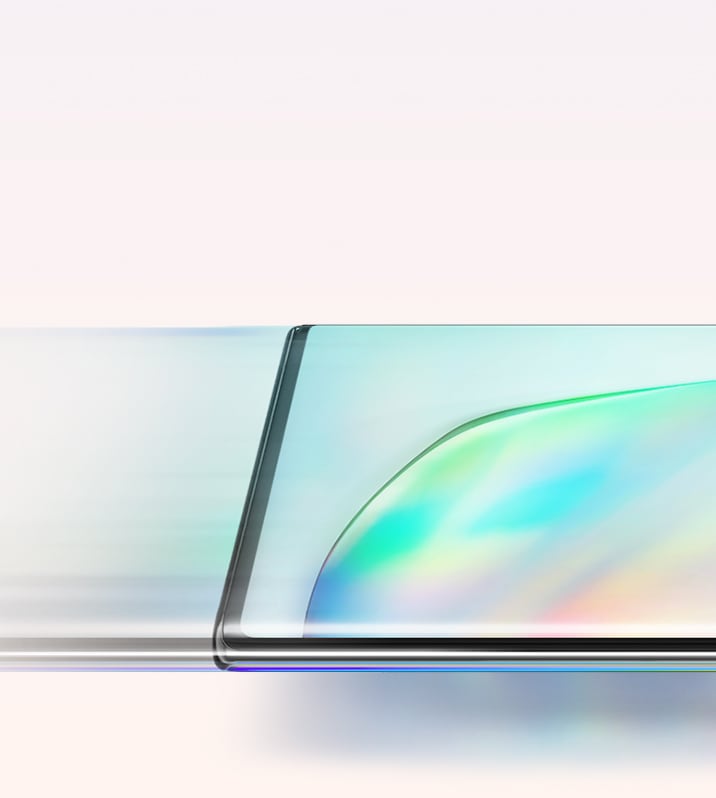 The only phone for people looking to get the most out of a phone
POWERPower to make your day last
Super Fast Charging — a 30 minute charge to last all day
Harness 25W of power for a 30 minute power-up that goes all day.1 Or ditch the cord with Fast Wireless Charging 2.0.2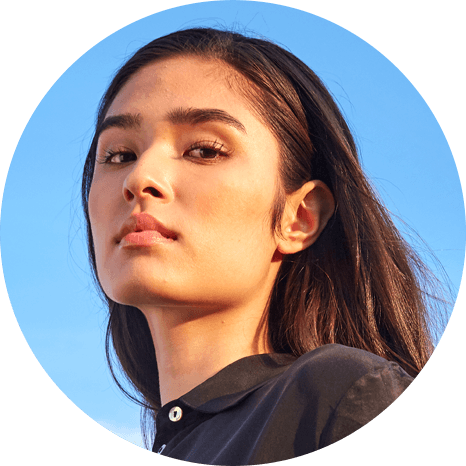 All-day battery lasts as long as you do
It's Note's largest battery yet. Cutting-edge intelligence recognizes and adjusts to your mobile habits to outlast the day.3,4
4300mAh(TYPICAL)ON Galaxy Note10+
3500mAh(TYPICAL)ON Galaxy Note10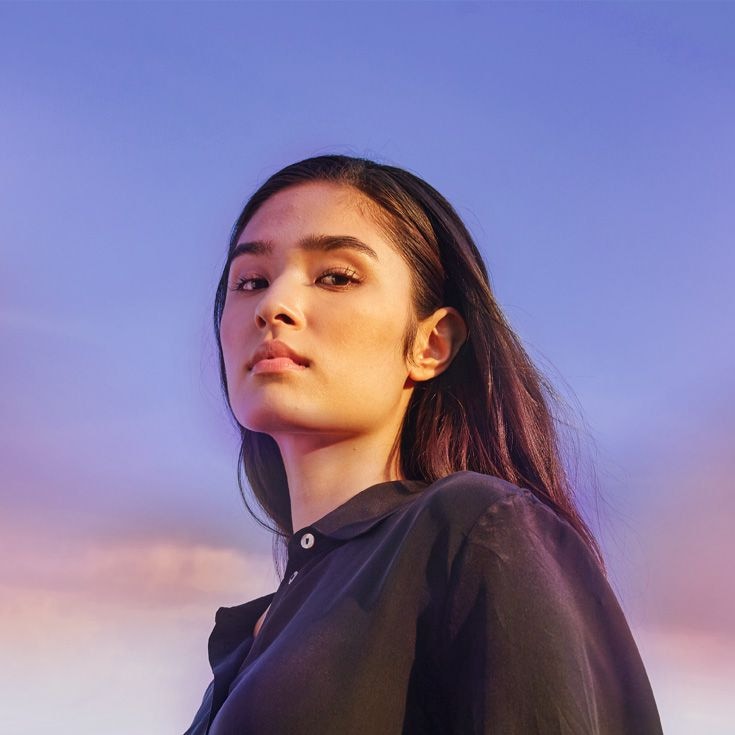 Wireless PowerShare gives you the power to charge other devices
Place your friend's phone, your Galaxy Buds, or Qi-compatible devices on the back of your phone to start reverse charging. No cables necessary.5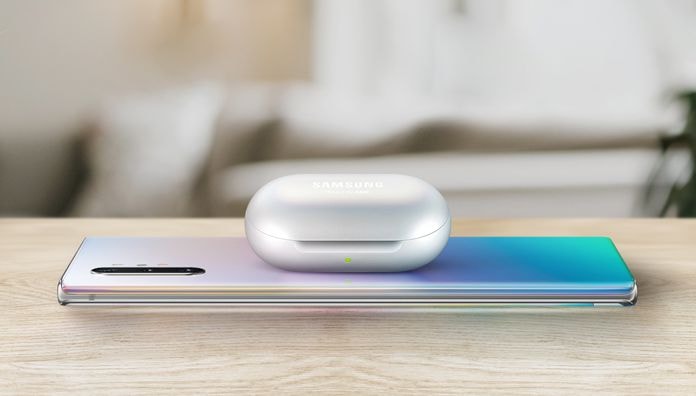 *Accessories sold separately. Model and color availability may vary by country or carrier.
MEMORYLaptop storage without the laptop
A powerful amount of storage fits in your pocket
With up to 256GB internal storage and expandable by up to another 1TB with a microSD card, there's room for all your music, photography, and movies.6
256GBINTERNAL
PLUS UP TO1TBVIA MICROSD
Galaxy Note10 plus seen laying face up. Pages of photos come out from the screen to open like a book and represent the phone's expansive storage
Hybrid SIM keeps you connected and expands your storage
Insert a microSD card for more storage, or swap it out to a second SIM card for dual SIM capability — making you twice as connected with one device.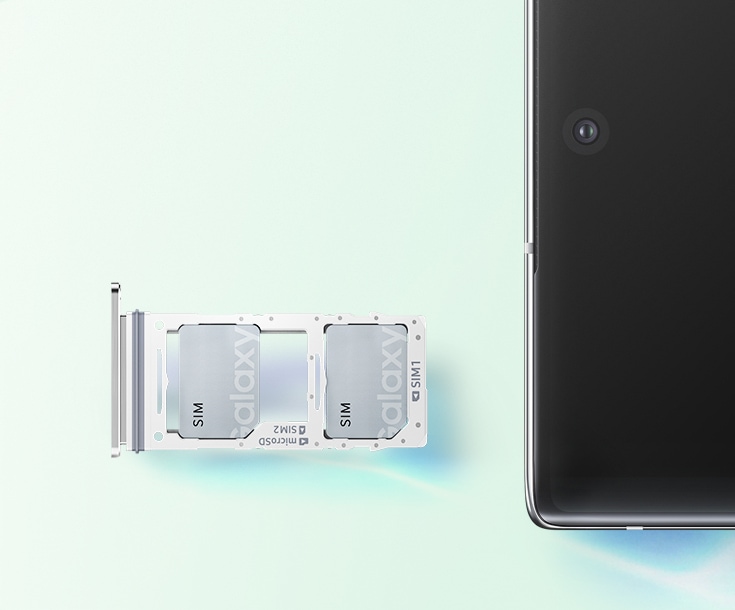 *Hybrid SIM tray available only on Galaxy Note10+ LTE model.
*SIM card sold separately. Availability of dual SIM may vary depending on country or carrier.
*MicroSD card sold separately. Availability may vary depending on country and manufacturer.
AP AND RAMRight-now fast
Handles your data in the blink of an eye
Stream, game, or download at unbelievable speeds even when multitasking. The intelligent processor also preloads frequently used apps for a fast launch.
PROCESSOR7nm
RAM712GBon Galaxy Note10+
RAM78GBon Galaxy Note10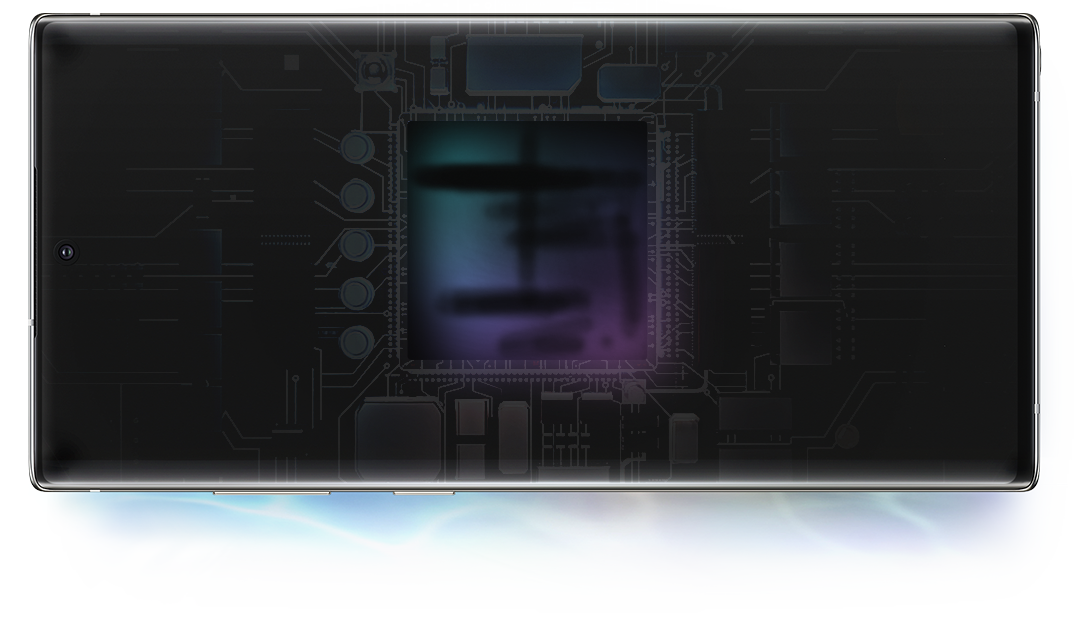 Illustration of the 7nm processor inside Galaxy Note10 plus shown in landscape mode
GAMINGThe power to game in real-time, anytime
Engineered for gaming, perfected for gamers
The slimmer, newly designed vapor chamber cooling system, improved AI, and enhanced NPU provide you with a smooth gaming experience with reduced lag, even when the game heats up.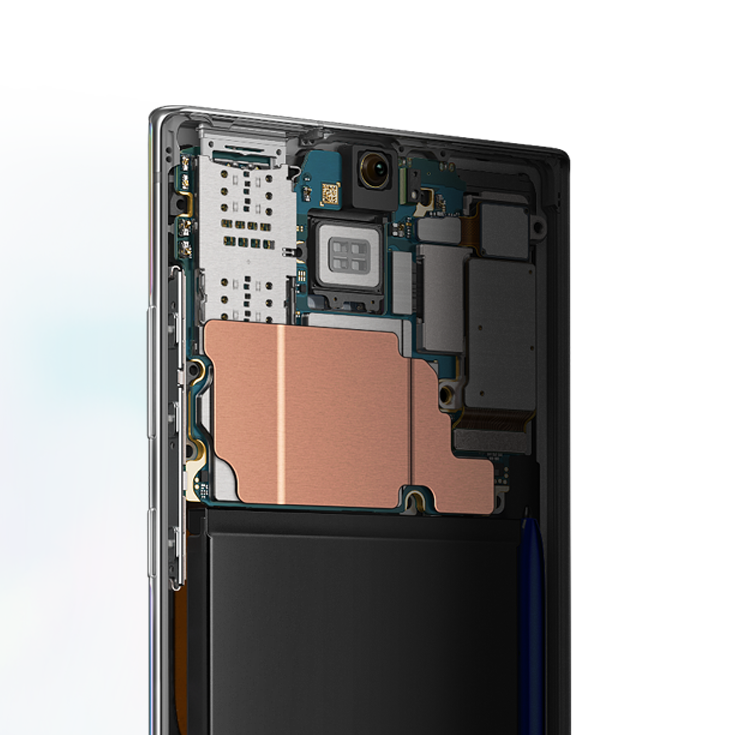 CONNECTIVITYStream. Download. Fast
Wi-Fi 6 and LTE takes speed to new levels
Intelligent Wi-Fi gets you connected you faster with Wi-Fi 6.8 When you're not in Wi-Fi range, LTE hits speeds up to 2.0Gbps for less buffering.9

PRODUCTIVITYWork between phone and computer without missing a beat
Samsung DeX opens a new desktop world on both PC and Mac
Drag and drop files from device to device, or make quick edits on the big screen with no interruptions. You can even work on your phone while it's connected to the computer via USB cable. 10
Go to Samsung DeX

Simply stay connected to your Galaxy phone on your Windows PC
Link to Windows syncs your recent photos, messages, and notifications from your phone to your PC. And screen mirroring lets you keep focusing on your PC work while keeping track of your phone tasks at the same time.11, 12, 13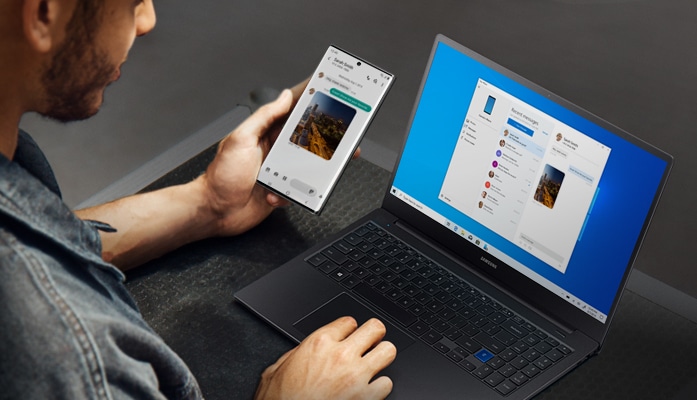 AUDIOAudio engineered for goosebumps
Taking sound to the next level
The speakers and Type-C earphones offer stereo audio enhanced by Dolby Atmos for a clear, rich, 3D sound experience.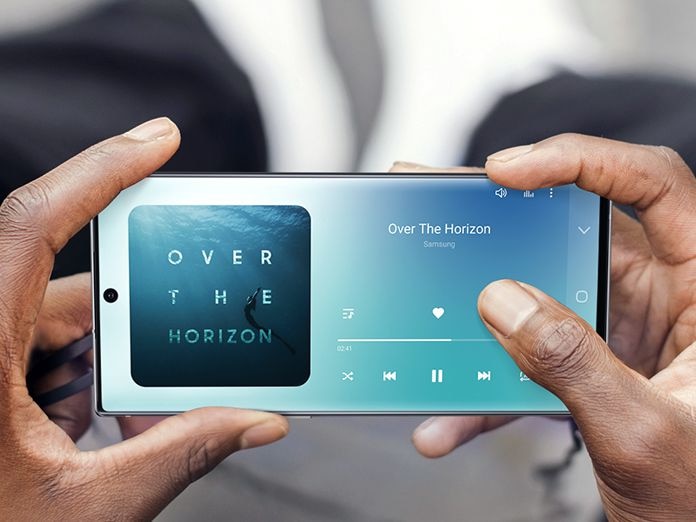 IP68The phone that's not afraid of a little water
Water resistance stands up to splashes
Galaxy Note10, Note10+, and S Pen feature an IP68 rating, the Galaxy standard for water and dust resistance.14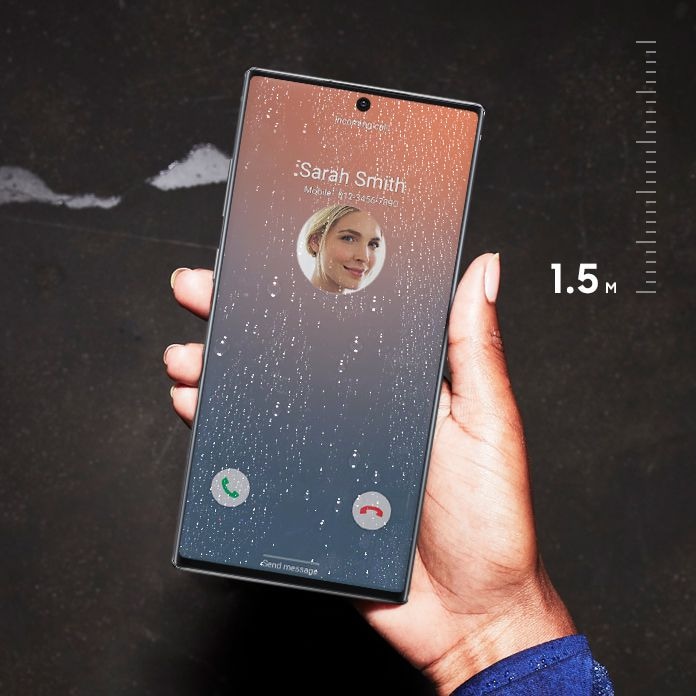 SECURITYSecurity at every level protects what's yours
Samsung Knox delivers defense-grade security
Your private data is protected from malware and malicious attacks by leveraging the hardware-backed and multi-layered Knox security platform.
Unlock tailored to you
Face Recognition and Ultrasonic Fingerprint keep your device secure until it detects your individual features. Or use a PIN, pattern, or password.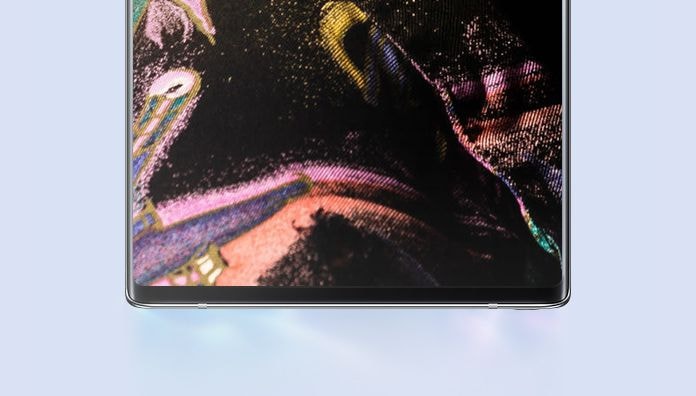 BIXBY
Your always-ready, intelligent assistant
Just say it and Bixby makes it happen
The intelligent assistant, Bixby, responds to your voice. Simplify your tasks with Quick Commands by assigning a keyword or phrase to a group of actions.15
Go to Bixby
Bixby Vision changes how you see the world
Use your camera to translate whole sentences from a foreign language via the upgraded Bixby Vision.16
Go to Bixby Vision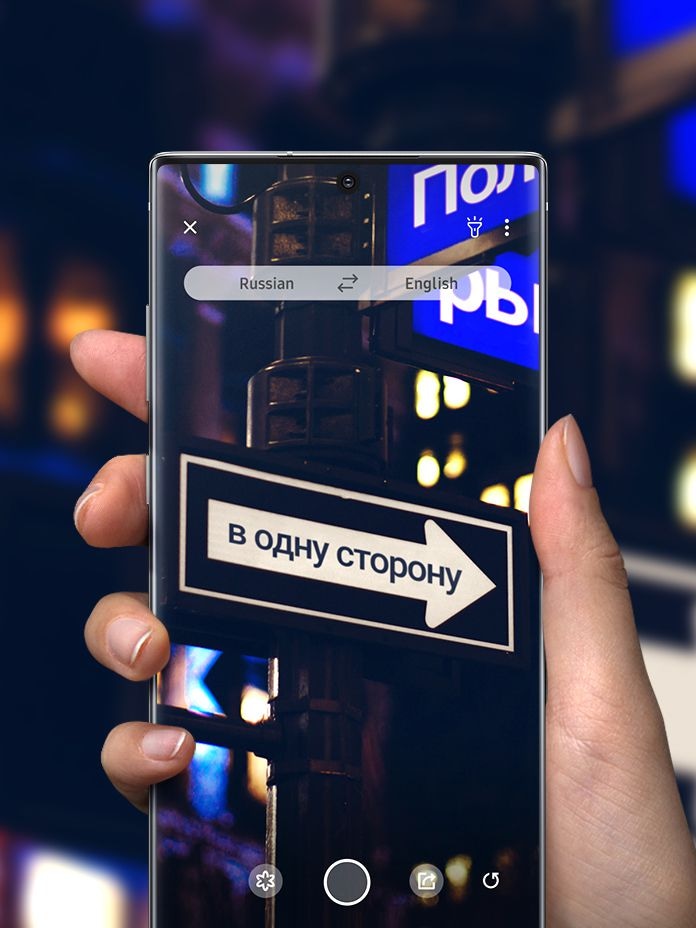 MULTI DEVICE EXPERIENCESimplify your life with Galaxy Note10 and Note10+
Connect to a seamless experience
Control a range of devices from your Galaxy Note10 or Note10+, including your Galaxy Tab S5e, Galaxy Buds, and Galaxy Watch Active2, using your Samsung Account to create a convenient, seamless ecosystem.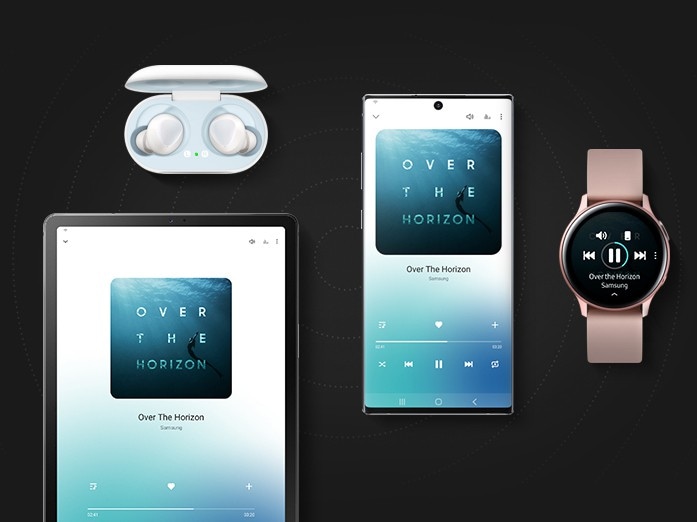 *All products sold separately.
*Each device must be connected to Wi-Fi or other wireless network.
*For interoperability, all the devices should be registered with a single Samsung Account.
CAMERA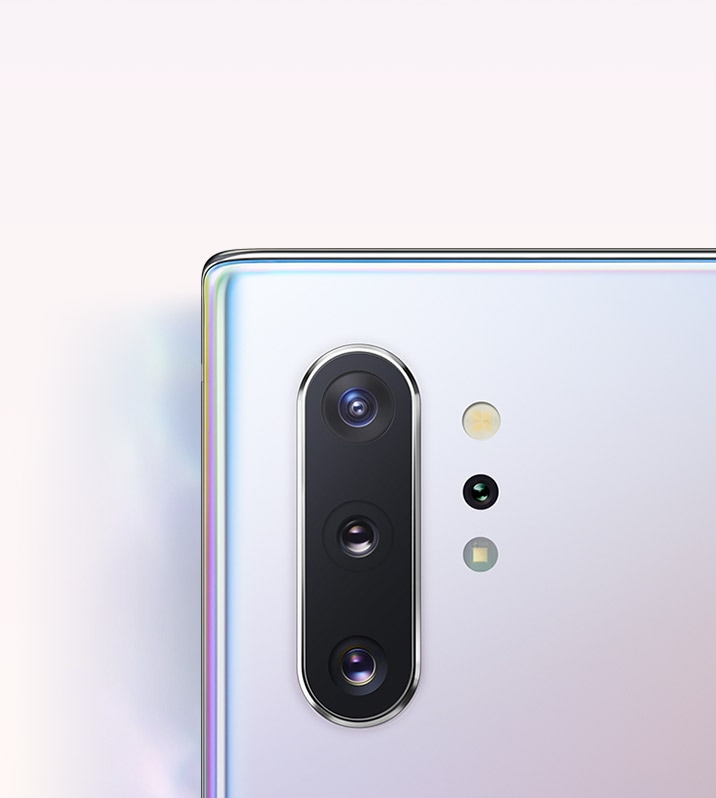 The new camera system brings pro-grade movie technology to mobile and makes it easy to use
The pro-grade camera that turns everyday photos and videos into epic moments
We packed powerful pro-grade technology in your pocket with the multi-camera system, giving you the power to go from shoot to edit instantly.
*DepthVision Camera only available on Galaxy Note10+. Galaxy Note10 has 4 cameras: 1 front and 3 rear.
*Photo captured with Galaxy Note10+.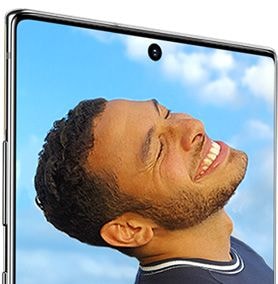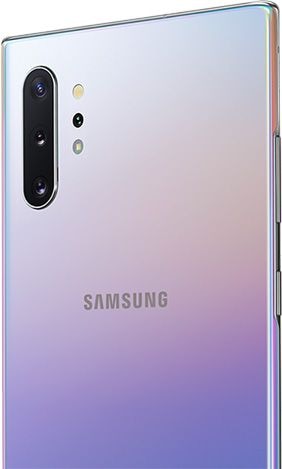 16MP Ultra Wide Camera12MP Wide-angle Camera12MP Telephoto CameraDepthVisionCamera
PRO-GRADE VIDEOMakes video as epic as still photography
Special effects, now for mobile video
Blur out the backgrounds with video bokeh for movie-like depth of field and add special effects in real time to capture artistic moments that stand out.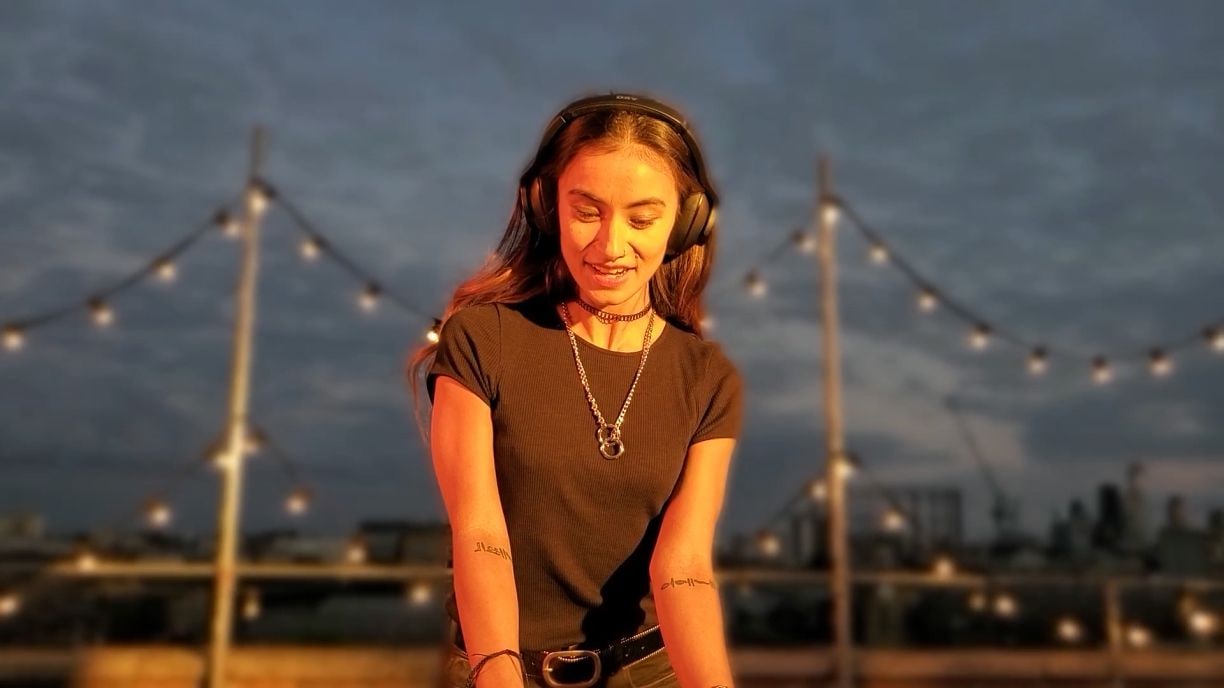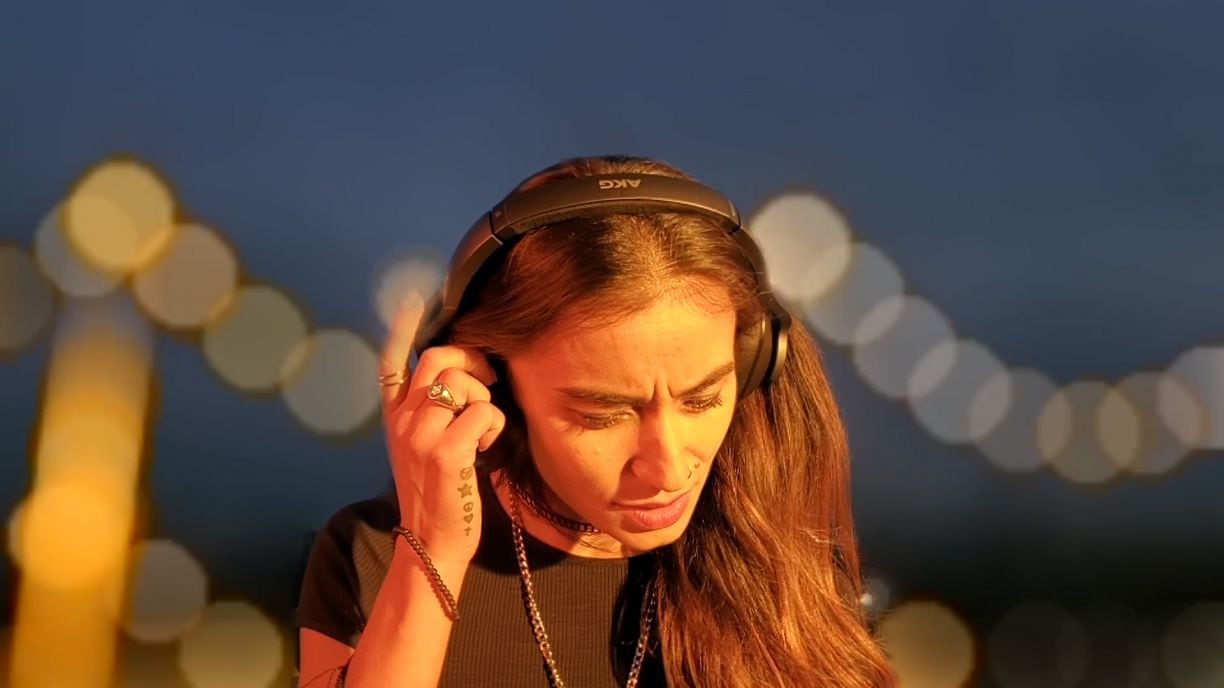 Video captured with Live focus video with Big Circle filter, showing a woman DJ-ing at a party
Blur filterBig circle filterColor point filterGlitch filter
*Video captured with Galaxy Note10+.
Zoom-in Mic lets you record the sounds you wantControl the sound around you as you zoom in or out, giving you the power to capture the sound that matters.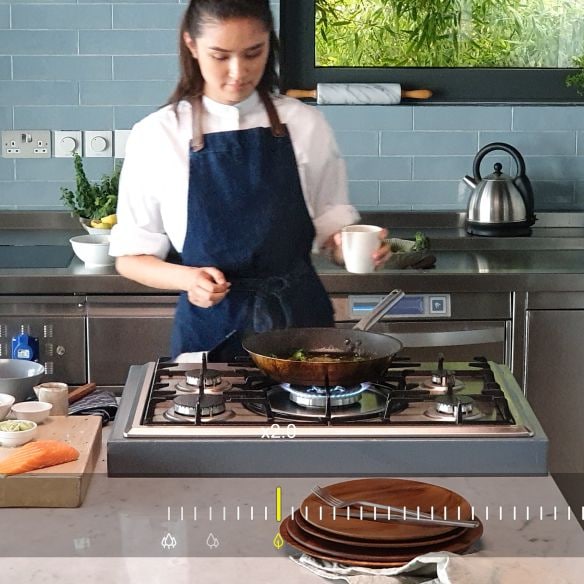 Zoom-In Mic video of a woman in a kitchen cooking salmon in a pan. As the camera zooms in, the cooking sounds get louder and the surrounding noise gets quieterPlay
*Video captured with Galaxy Note10+.
Super steady makes action shots smooth and natural
Get hi-motion video without the motion sickness. The camera predicts movement by pulling from a library of over a million frames, reducing vibrations in your videos.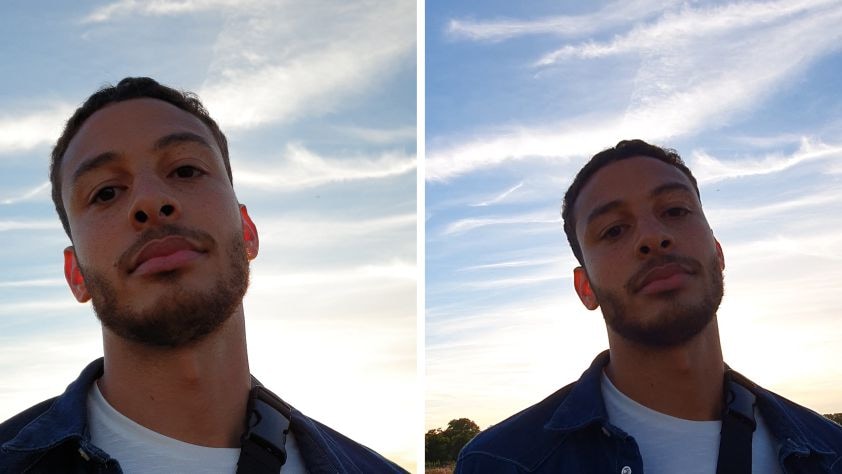 Super steady comparison video of a man running up stairs in a park. He reaches the top and the camera spins around him to face him with the sun behind him. The screen is split in half to show how when Super steady is off the video is shaky but when Super steady is on the footage comes out clear and smoothPlay
Previous model Galaxy Note10+
*Video captured with Galaxy Note10+.
*Previous model is Galaxy Note9.
HDR10+ captures the moment the way you saw it
Shoot incredible color and detail in 4K UHD. Experience rich hues and contrast that stay accurate in each scene with HDR10+ and Dynamic Tone Mapping.1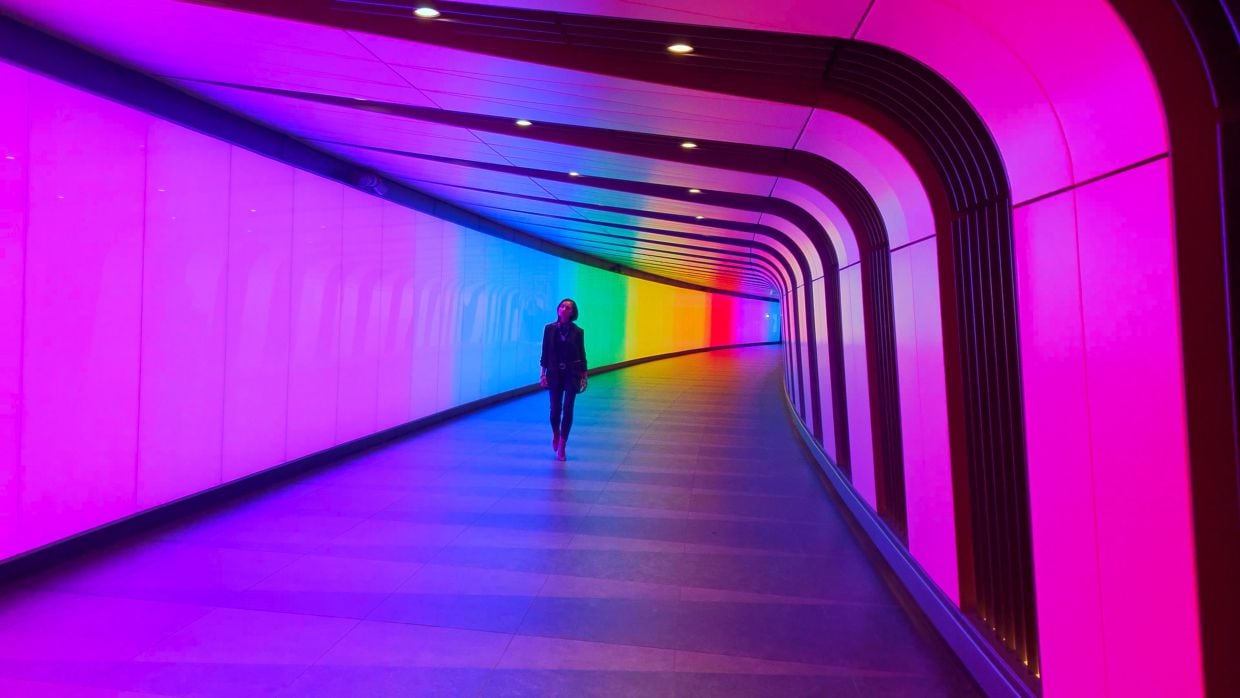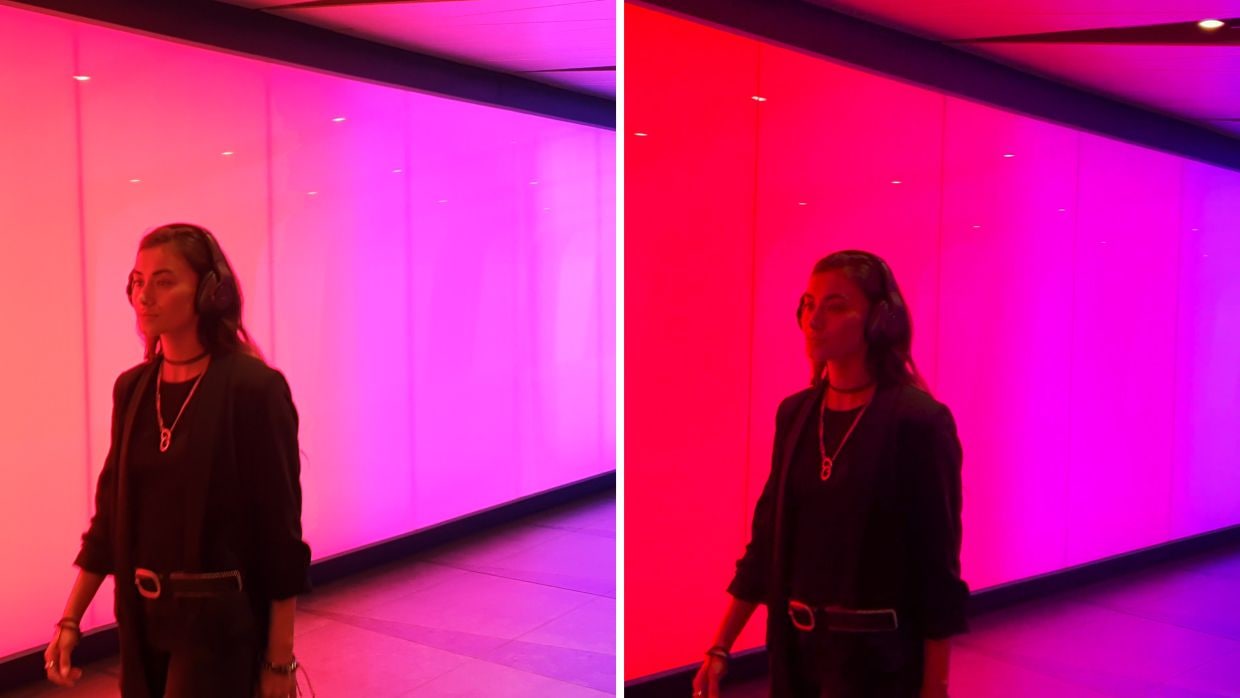 4K UHD video of a woman walking through a hallway with a rainbow of lights illuminating the hall. She puts on her headphones while she's walking. The screen splits in half to show how dark the video is when HDR10 plus is off and how bright and colorful the video is when HDR10 plus is onPlay
HDR10+ OFF HDR10+ ON
*Video captured with Galaxy Note10+.
VIDEO EDITINGShoot. Edit. Share
A full editing studio now on your phone
Make edits to multiple videos, insert transitions or subtitles, change the speed, and even add illustrations with S Pen.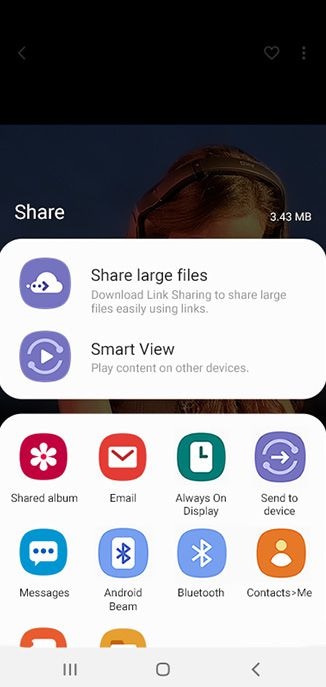 *Video captured with Galaxy Note10+.
PHOTOGRAPHYProfessional shots even if you're not a pro
Ultra Wide Camera captures what others miss
Go wide for a 123° field of vision with the 16MP Ultra Wide Camera. Crop in with the 12MP Wide-angle Camera, or get closer with the 2x optical zoom on the 12MP Telephoto Camera.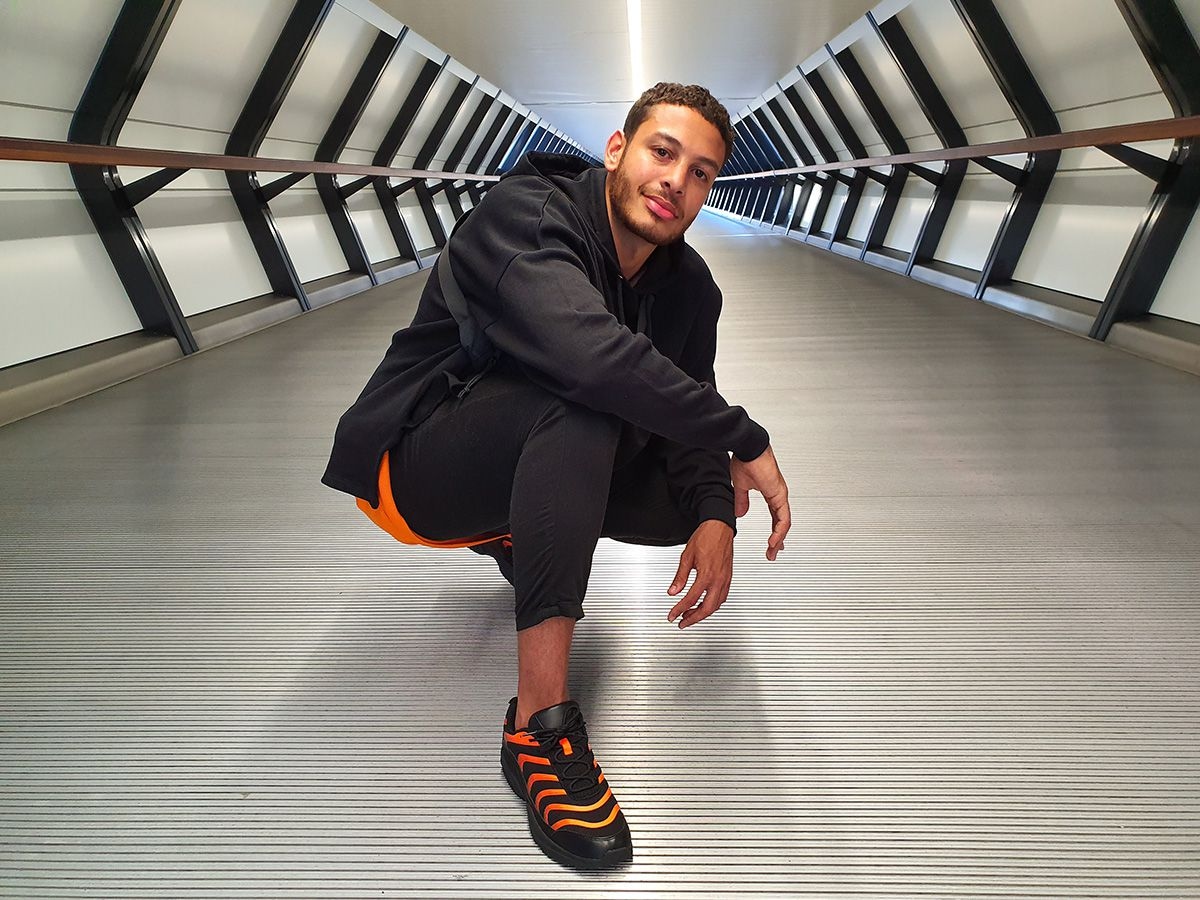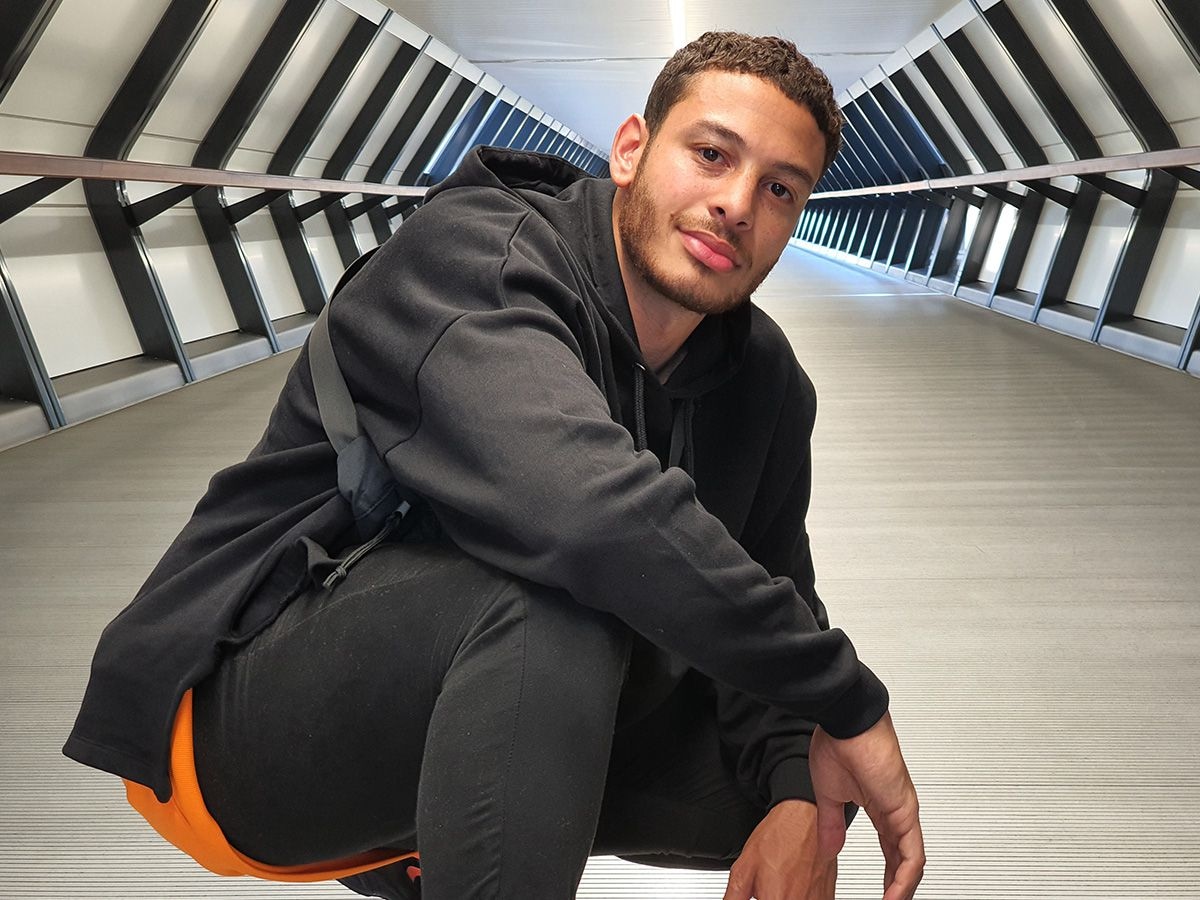 1.Ultra Wide Camera2.Wide-angle Camera3.Telephoto Camera
*Photos captured with Galaxy Note10+.
Dual aperture isn't afraid of day or night
The Wide-angle camera auto-adjusts to the surrounding light: F1.5 mode brings light into dark scenes, F2.4 mode keeps things sharp in bright daylight, and Night Mode brightens up the super low light scenes.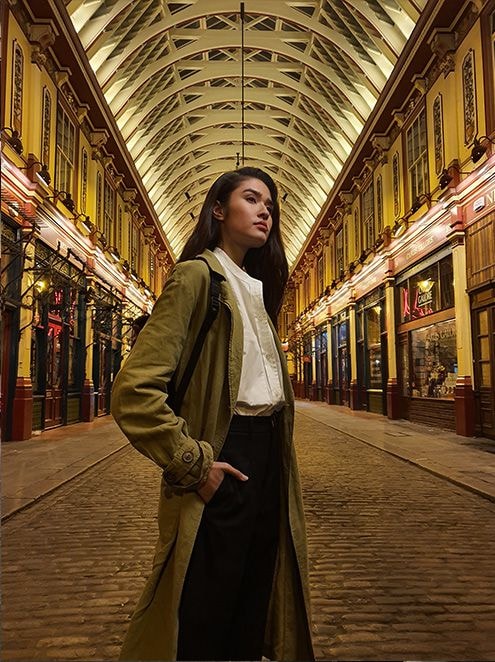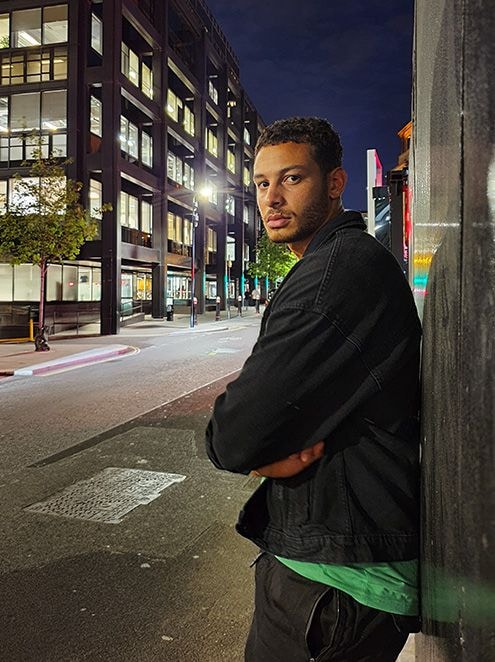 *Photos captured with Galaxy Note10+.
The front camera that turns selfies into self-portraitsDesigned for more natural eye contact, the 10MP front camera now sits in the center of the screen and has been upgraded for better low-light shots.
*Photos captured with Galaxy Note10+ and S Pen.
Scene Optimizer is your secret tool for professional shots
With a tap, Galaxy Note10 and Note10+ recognize popular subjects and use Local Tone Mapping to adjust settings for instantly shareable shots.2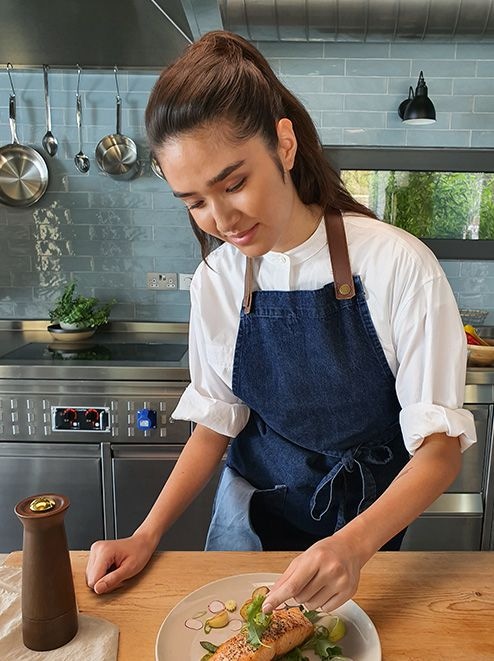 Person
Flower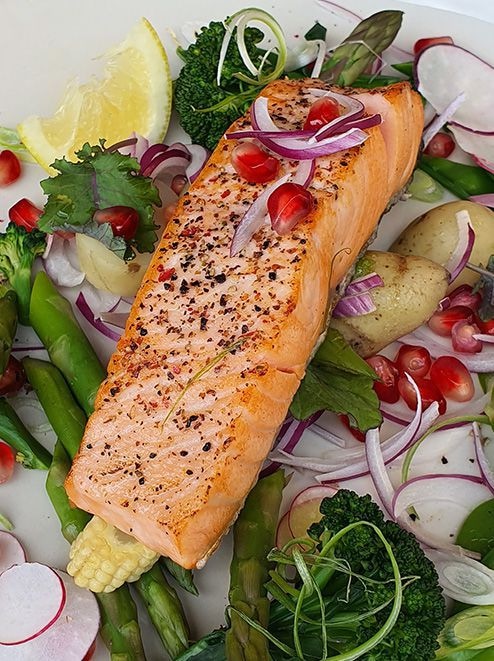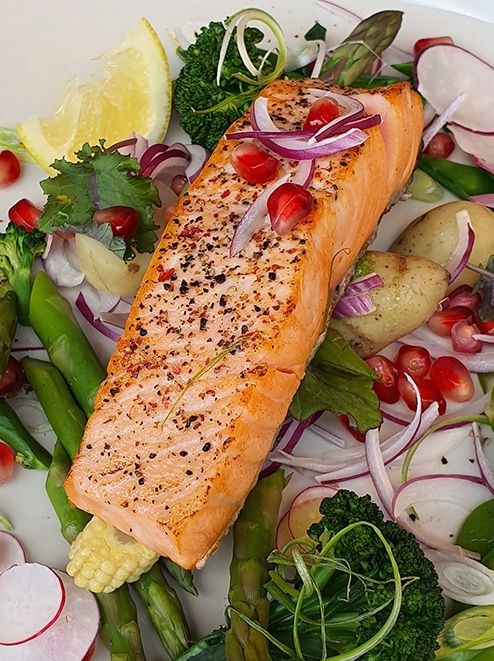 Food
*Photos captured with Galaxy Note10+.
*30 modes available: Face, Baby, Person, Dog, Cat, Food, People, Beaches, Sky, Mountain, Sunset, Sunrise, City, Snow, Waterfall, Watersides, Scenery, Stage, Vehicles, Drinks, Flowers, Trees, Greenery, Animal, Shoes, Backlit, Indoor, Text, Clothes, and Night view.
DEPTHVISION CAMERAThe camera that measures up
Quick Measure turns your camera into a measuring deviceThe DepthVision Camera and AR intelligence pair up to give you instant measurements, perfect for DIY mavens and interior decorators alike.3
*Photo captured with Galaxy Note10+ with simulated overlay for illustration purposes.
*Available only on Galaxy Note10+.
*The Quick Measure app is separate from the Camera app.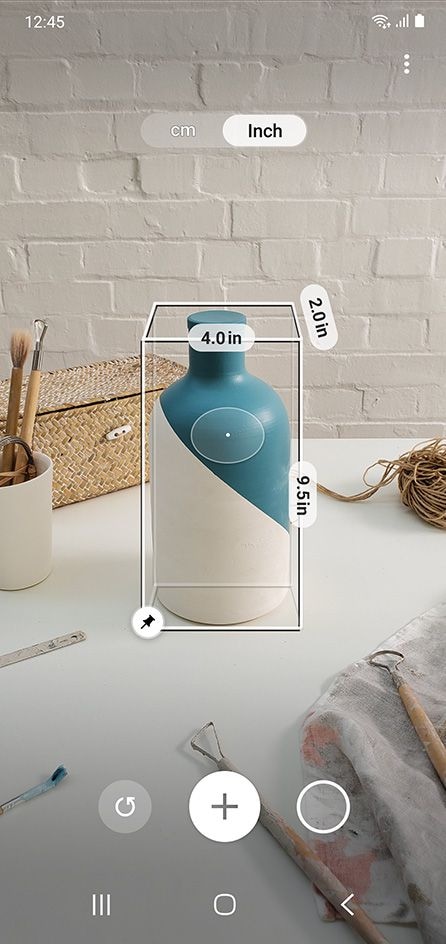 3D Scanner breathes new life into your objectsThe 3D Scanner app lets you take a 360 degree snap of an object and turn it into an animated GIF you can share.4, 5
*Available only on Galaxy Note10+.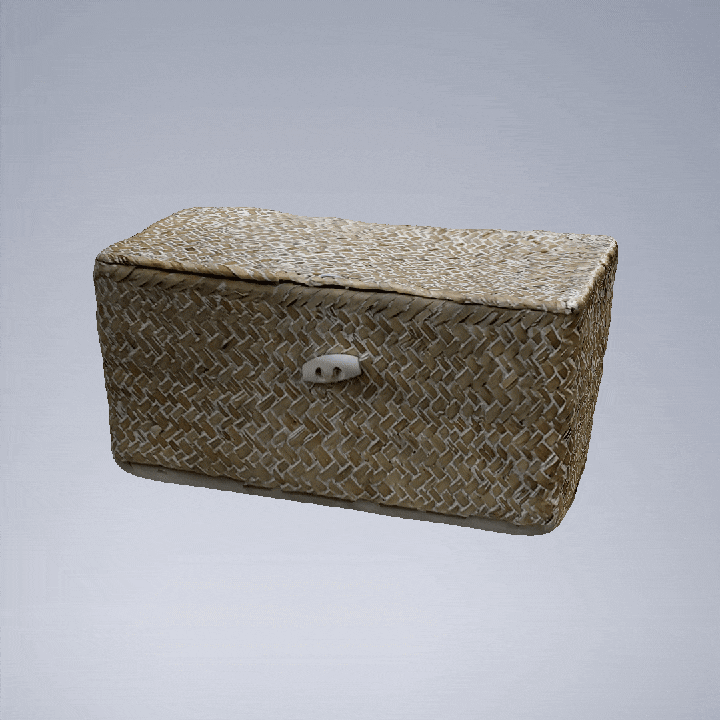 S PEN
Unparalleled, S Pen defines the Note experience
Redesigned to put more power at your fingertips
Our most advanced S Pen yet. With an elegant, unibody design, it follows your movements, and writes, draws, and controls longer.
UP TO10
HOURS OF BATTERY STANDBY TIME1
BLUETOOTH ENABLEDS Pen is now your remote control
Remote control turns your clicks into action
With a click, navigate a presentation, play and pause videos, or snap a photo — all with the S Pen.2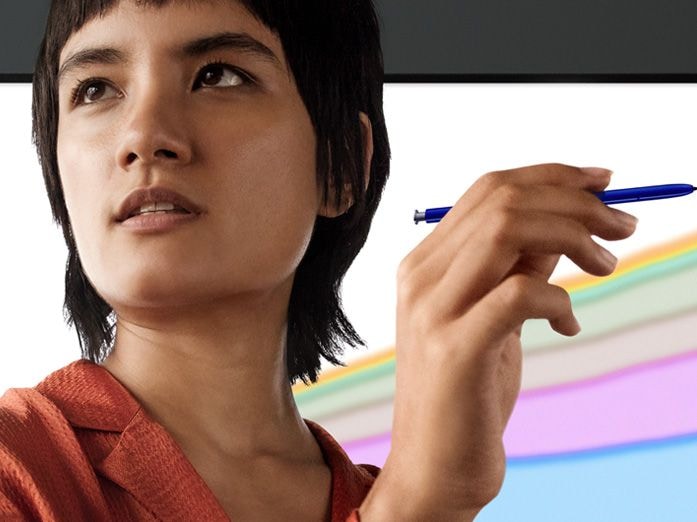 Air actions give you intuitive control with a wave of your hand
We re-engineered S Pen to match your movements, allowing you to control your phone via simple gestures.3
Front cameraMove S Pen clockwise or counterclockwise to change the camera angle and capture a close-crop group shot or the whole scene.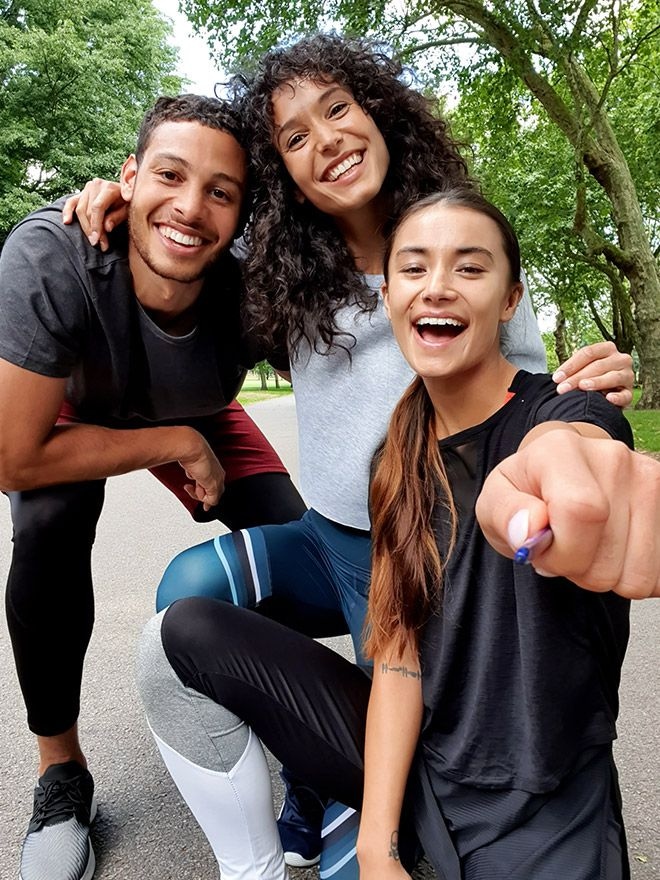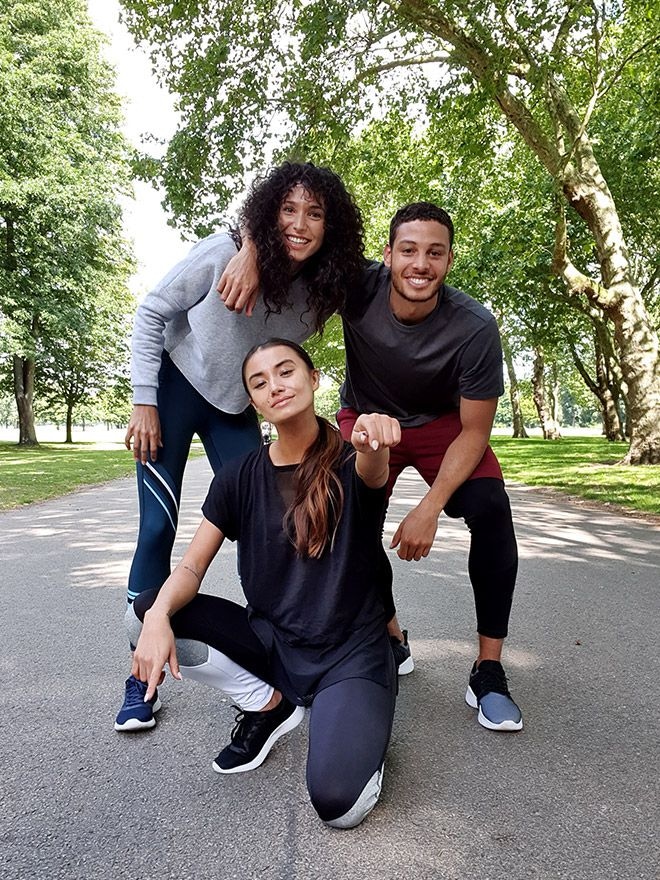 GalleryFlick left or right in the Gallery app to move to the next photo, or go back to the previous one.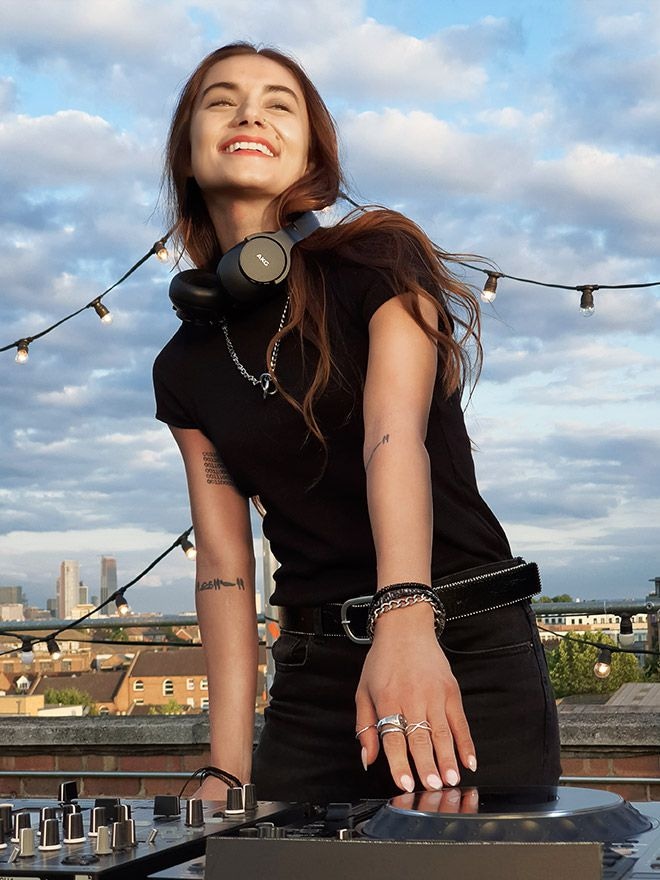 VolumeTurn up the sound by gesturing up. Lower the sound by gesturing down — no need to touch the volume key.
47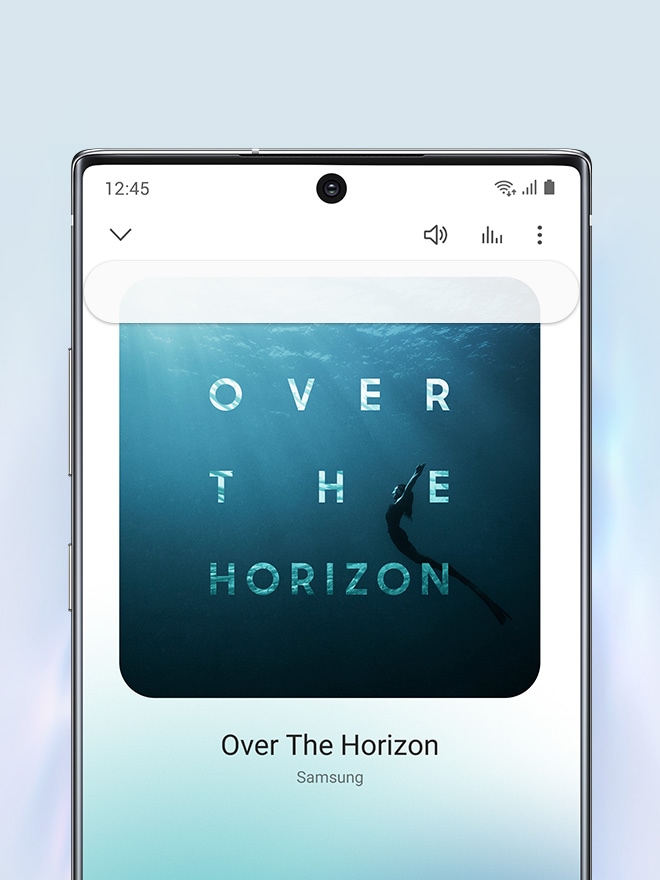 S PEN TOOLSRedesigned to unleash your creativity
Text export turns your handwriting into text instantly
Jot down your thoughts then simply tap, turning your project notes into readable text you can copy, paste, and share.
[/kc_column_text][/kc_column][/kc_row]